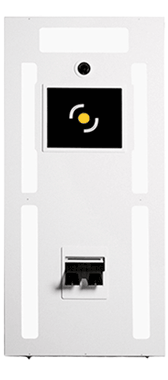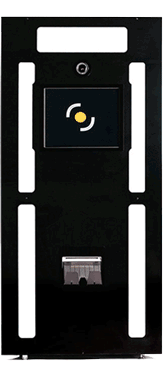 FB-002 CLASSIC 
PhotoBooth FB-002 CLASSIC was launched on market at 2013y. There are already over 200 devices of this model in Europe in different configurations.
CONSTRUCTION MATERIAL: aluminum, dibond and plexiglass
APPLICATION: mobile device often used in stationary conditions
ADVANTAGES: durable and aesthetic casing made of composite material wchich is DIBOND Based on stable aluminum construction. Sides of device are covered white, illuminated from the center of PLEXI - Thanks to that we can place any branding on the sides which thanks to the backlight is much more visible.
COLOR: black or white / gloss or mat (for special order other colors)
SPECIFICATION
SOFTWARE OPTIONS
Screen: Touchscreen monitor ELO 19″
Thermal printer: DNP DS-RX1 or CITIZEN CY
Camera: Digital Camera CANON 2000D
PC: Laptop 15,6″
Lighting: LED LG
Power: 230 V / 380 W
Dimensions: 171x81x41 CM
Weight: 41 KG
Windows 11
Live view
GREEN SCREEN technology
Countless layouts
Logo, any text or image on the printouts!
Special effects (like sephia, black&white etc.)
Personalisation of photos and startup screens
Sharing photos (facebook, twitter, email)

Extra Options

- Coin Aceptor 250€
- Covers Set 300€
- Media Set 10x15 109€
- Sides Branding 100€
- Full Branding 350€