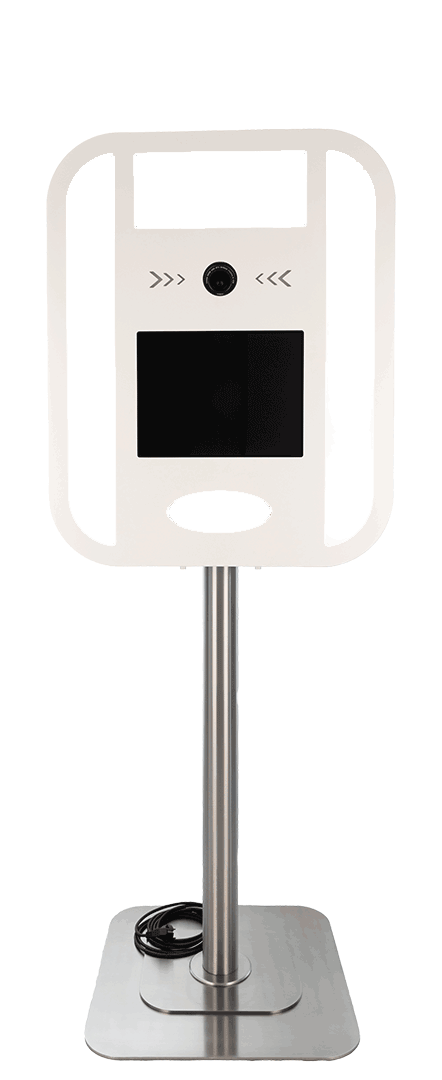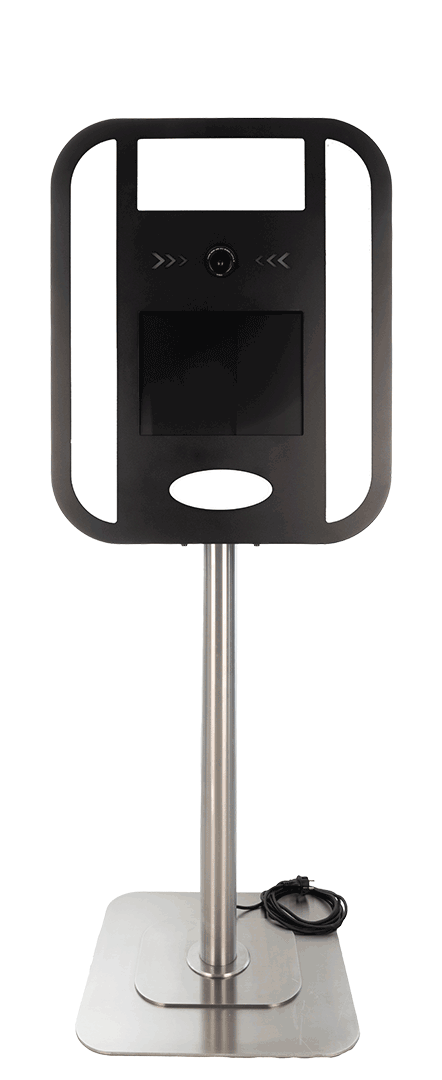 FB-003 CLASSIC
Photobooth FB-003 Classic is a model of our production, which has been launched to sale n 2016. This model is unique in that it is available on the market. Modern DESIGN and mobility puts it at the forefront of photobooths on the EUROPEAN MARKET.
CONSTRUCTION MATERIAL: aluminum
APPLICATION: mobile device
ADVANTAGES: The leg and foot on which the device stands are made of stainless steel INOX. Aluminum construction and housing. By default, the device is sold with a cut-out illuminated sign on the front of the PHOTO BOOTH. However, it is possible to place your own logo / logo here? Below are some examples of our implementation.
COLOR: (color: black gloss / mat, white gloss / mat - standard colors, special order we can make photo in any color RAL
SPECIFICATION
SOFTWARE OPTIONS
Screen: Touchscreen ELO 15″
PC: Mini PC (CPU i3/i5/i7, 120/240GB SSD, 4/8GB RAM)
Camera: Digital Camera CANON 2000D
Thermal Printer: DNP DS-RX1HS
Lighting: LED LG
Power: 230 V / 320 W
Dimensions: 65 x 47 x 172 CM
Weight: 49 KG (booth 27 KG + foot 30 KG)
Windows 10
Live view
GREEN SCREEN technology
Countless layouts
Logo, any text or image on the printouts!
Special effects (like sephia, black&white etc.)
Personalisation of photos and startup screens
Sharing photos (facebook, twitter, email)

Extra Options

- Coin Aceptor 250€
- Covers Set 300€
- Media Set 10x15 109€
- Sides Branding 100€
- Full Branding 350€