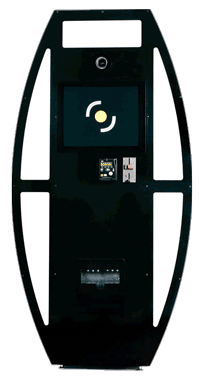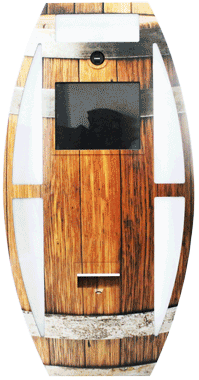 FB-001 CLASSIC
PhotoBooth FB-001 CLASSIC it's a first model of our production from 2011y. Since that time it has been only a little bit modify in terms of construction materials. Now on european market we've got more than 50 devices with different configuration – most of them have been individually branded.
CONSTRUCTION MATERIAL: aluminum
APPLICATION: stationary equipment installed in pubs, clubs, amusement parks, zoos, hotels.
ADVANTAGES: Very durable housing made of aluminum with a thickness of 3-5mm. Equipped with 24/7 components. Ability to place any logo or text cut out and highlighted on the side walls of the photo.
COLOR: any color from RAL palette (powder coated housing).
SPECIFICATION
SOFTWARE OPTIONS
Weight: 68 KG
Lighting: LED LG
Power: 230 V / 380 W
Dimensions: 172x87x51cm
Screen: Touchscreen monitor ELO 19″
PC: Gigabyte Mini PC i3 or i5 or i7
Thermal printer :DNP DS-RX1 or CITIZEN CY
Camera: Digital Camera Canon EOS 2000D + 18-55mm DC III
Live view
Windows 11
Countless layouts
GREEN SCREEN technology
Sharing photos (facebook, twitter, email)
Logo, any text or image on the printouts!
Special effects (like sephia, black&white etc.)
Personalisation of photos and startup screens


Extra Options

- Coin Aceptor 300€
- Covers Set 350€
- Media Set 10x15 139€
- Sides Branding 150€
- Full Branding 400€

The prices are net and do not include VAT